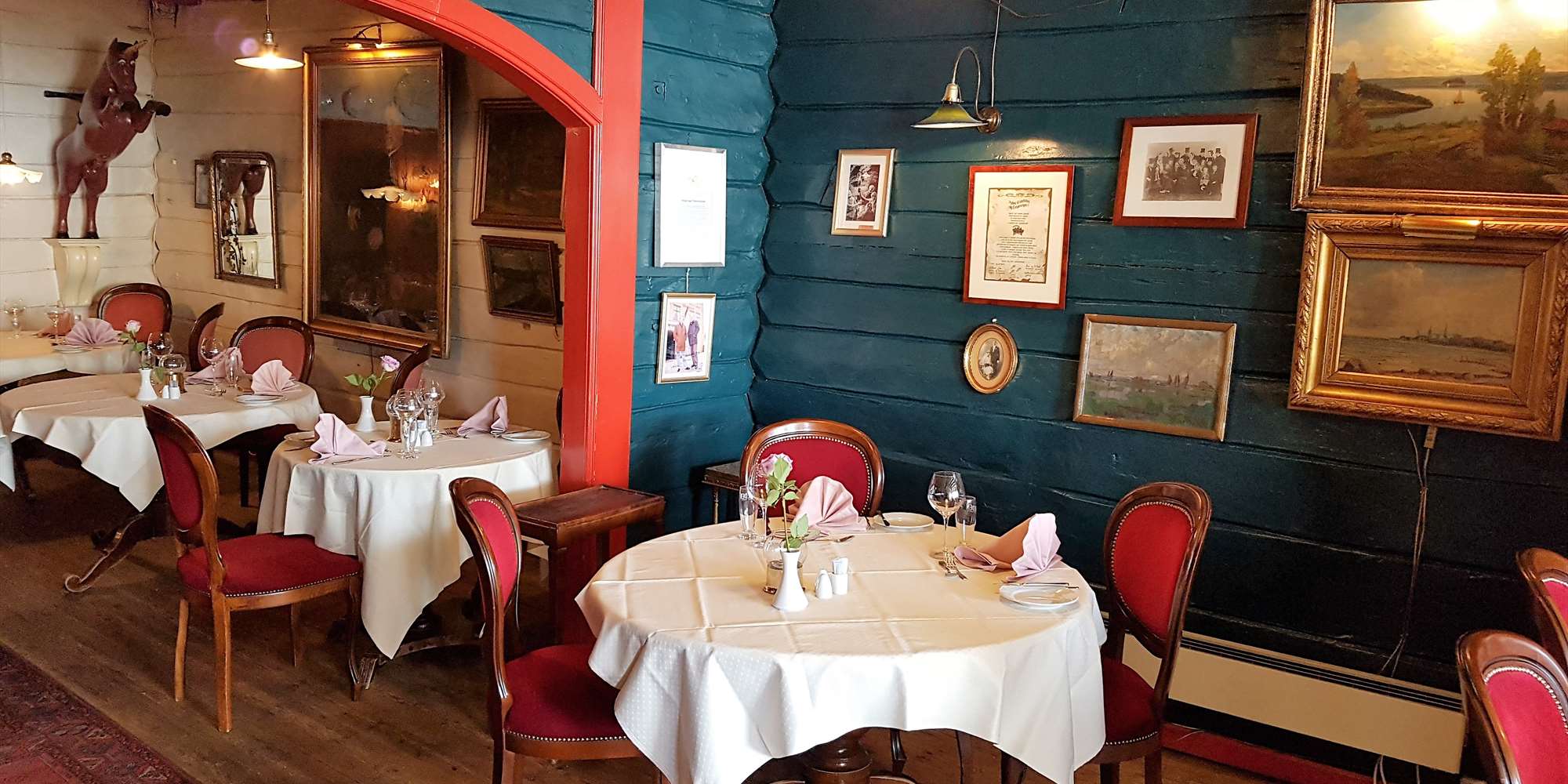 The Unicorn Fish Restaurant, Bergen
Seafood
Enhjørningsgården 29, 5003
+47 55 30 69 50
Enhjørningen Fish Restaurant is the place for the diner who appreciates the fruits of the sea. Our à la carte menu has a wide range of fish and shellfish. Dating from the early Middle Ages, the whole building has been reverently restored to its condition in the 18th centuty, when it was occupied by a Hanseatic merchant who used this deep, narrow building as both business and living quarters, and for storage.
Cardinal Pub, Stavanger
Bar
Skagen 21, 4006
+47 982 04 200
A traditional pub in downtown Stavanger with an extremely extensive selection of bottled beers and also a large variety on tap.
Smalahovetunet, Voss
Norweigan Cuisine
Strandavegen 789
+47 56516965
Smalahovetunet is a family run business where they produce and serve smalahove, or smoked sheep's head, all year round. They also make a lot of other traditional norwegian meat products, such as ribs of lamb, which can be bought in their farm store. Smalahovetunet also has a farm building from the 1700s, where you can be served smalahove and other traditional dishes on request. After the meal, it is possible to get a guided tour of the farm and learn more about the production of smalahove.
CONTACT

vestlandet@norway.no
+47 55 30 69 50
---
Kristen Van Aken Web Design 2019